Aug 9 2016 23909 1
Selling a home? What do I want from a real estate broker that I hire. Here's my list:
1) Honesty/Integrity I want them to say what they mean and mean what they say.
2)Knowledge I want to know they know what they know.
3)Experience Not just years in the business but successful years in the business.
4)Market Knowledge Comes with a general overall knowledge of local markets and can research right down to my block of homes.
5)Education Someone who has not dozens of hours required by the state but thousands of hours because they care that much.
6)Communication Skills Knows how to keep in touch, responds to inquiries promptly and never leaves you hanging if you contact them.
7)Sales Skills Yes, someone who can close my deal, persuade others to my perspective.
Don Can

1) 15+ years no registered complaints

2) 15+ yrs education and experience born into a real estate family
3) 15+ yrs plus 2 yrs appraisal and 10 yrs investor experience
4) Studies local and national market trends daily
6) Call me and you decide
7) Hundreds and hundreds of hours studying effect sales techniques
Call, text or email for ano obligation personal evaluation of your real estate needs. This is all about you, so call and see if I am the one to hire for the job. I have several different listing programs and buyers love the homes they secure through me. I make it more worry free than most others do.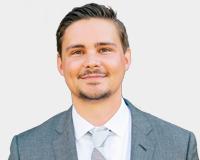 Author:
Cory Burger
Phone:
360-701-5391
Dated:
August 9th 2016
Views:
170
About Cory: ...