Oct 5 2016 23909 1
Buy first and then Sell or Sell first and then Buy?
Generally speaking it can be easier if you sell first then buy. You will be flush with cash from the sale of your home. Another advantage is that you don't have to even contemplate a hardly acceptable contingent offer on a home you purchasing. Sellers in this healthy Seller's Market won't typically accept an offer contingent (or conditioned ) on the sale of your home. It's an unnecessary risk for them to take. It takes their home off market without any assurance yours will sell within the ascribed time lines in the Purchase and Sale Agreement.
Additionally when you have sold first you know to the cent how much you have to work with and it makes it so much more comfortable for you. No you don't have to get rental when you sell first or a motel room to live in while you find a home. Here's another advantage. If you purchase first you give yourself the privileged of being unrealistically picky. Once you have sold you need to find a place pronto! It encourages you to make decisions more expeditiously and not procrastinate. It like anything you make a plan and work the plan. So Here's how it might go:
First you meet with a Real Estate Broker that has been doing this for 16+ years. Second we discuss your needs and expectations, review together what the market has determined value to be on homes like yours. Yes if your home has the heavy duty nails we'll compare to homes that have heavy duty nails and account for every other nuance of your home to determine value. We can share with you data on how much you will net after tax, escrow fees, broker fees and title fees. You will understand what you may or may not need to do to maximize the value of your home in a sale. Develop a marketing plan and ascertain from market data the typical time on market including time to close after an accepted offer so you will know how to structure your purchase timeline on a home we find for you. We can help you find great mortgage lenders that can tell if you can purchase non contingent or do what's called a Bridge Loan or an equity line of credit of an existing property to use on purchase.
In 16+ yrs of service as a real estate broker I have never had anyone end up homeless. I have done it for many, many others and will happily provide a free consultation for you. Simply call, text or email to the number/email below.
Have a great day!


Don Donat
call or text me at (253) 380-2612
email me at don@burgerprofessionals.com
check out my Web site at don.WashingtonStateHomes.org to get the value of any property and or to search all the homes listed by any broker in the state.
Washington State real estate license #112398 Burger Professionals brokerage license #17603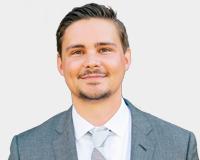 Author:
Cory Burger
Phone:
360-701-5391
Dated:
October 5th 2016
Views:
319
About Cory: ...