Questions For The First Time Homebuyer
Congratulations on your decision to become a first time home owner! You are not alone in your quest to find a place to call home. Now, before you get all starry eyed, it's time to make some pretty important decisions. First, how do you know what you want? There are a plethora of housing options. Should you make a list of your needs, wants and would-like-to-have's? Absolutely, that's a great place start point, especially if there are other decision makers involved. Second, how do you figure out where you want to live? That's a tough one alright and there is no easy or wrong answer. Third, how long are you planning to live in your future home? Is anything certain these days? Oh yeah, death and taxes. Just for fun look up mortgage and look at the Latin root. Fourth, what type of home style are you drawn to? There are plenty of architectural types to choose from. Keep in mind that most styles are region or geographically specific. Fifth, should you buy a fixer upper existing or new construction home? Each has its own set of advantages and disadvantages. As with any significant purchasing decision it basically boils down to two things; time and money. There you have it. Some questions to ponder as you begin the journey. Now for a little reality check. Talk with a lender first before you start seriously searching for that new home. After all you wouldn't go shopping without knowing how much money you had with you, would you? So, please don't go shopping for homes without knowing how much buying power you have. Otherwise, you may be setting yourself up for disappointment when you apply for the mortgage. Especially, if it's the home you really want and can see yourself living is beyond your current financial capability. Finally and most importantly, you are not alone. As a Real Estate Professional, I am a great resource and your strongest advocate. Send me questions you may have in getting started on your journey towards home ownership.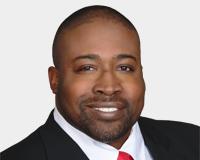 Author:
Marius Williams Sr.
Phone:
360-474-2601
Dated:
January 6th 2017
Views:
441
About Marius: Hi, my name is Marius Williams Sr. I would like the honor to serve you in all your present and futur...